(Source: p-r-a-z-d-n-y)
I've been finding it super difficult to switch between 2 accounts, so I've created a new blog where I'll carry this stuff over (which is linked to my personal blog, so I'll have easy access to the history blog and I'll be able to update more often).
The new URL is: unknown-history
Here, I'll be citing things if I quote any sources, and crediting photos in every post if not public domain or from my personal photo library. It will be more professional and citable, and I'll be open to submissions and asks!!
See you there!
The death mask of William Shakespeare. This is exactly what he looked like when he was alive.
Death masks of popular figures (artists, musicians, heads of state) were a trend up until the invention of photographs. They were made to accurately depict the appearance of those who we have no photos of, to be shared with generations to come.
Will West, a prisoner, arrived at Leavenworth in 1903. The clerk had recognized him, but West ensured that he had never been to Leavenworth before. The clerk then dug up the file of another prisoner who was serving a life-sentence, William West.
Both Wests had never met, but had the same name, appearance, and measurements.
This case led to arguments in favor of a higher form of technology to distinguish people from each other: fingerprints.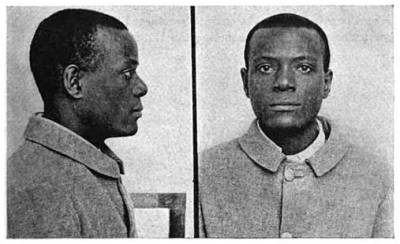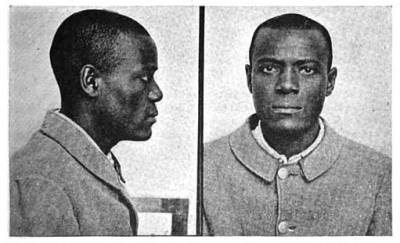 (click the gray squares to show images)
The Bloop
The Bloop is the name given to an ultra-low frequency and extremely
powerful underwater sound detected by the U.S. National Oceanic and Atmospheric Administration (NOAA) several times during the summer of 1997.  The sound was traced to a remote point in the South Pacific Ocean west of the southern tip of South America.  According to the NOAA description, the sound came rapidly in frequency over about one minute and was of sufficient amplitude to be heard on multiple sensors, at a range of over 5,000 km.

The NOAA's system ruled out any known man-made sound, such as a
submarine or bomb, or familiar geological sounds such as volcanoes or  earthquakes.  The audio profile of the Bloop resembles that of a living creature.  The system identified it as unknown because it was several times louder than the loudest known biological sound.  In history, five other significant unexplained sounds have been named by NOAA: Julia, Train, Slowdown, Whistle, and Upsweep. 
Cryptozoologists have speculated that the Bloop could have been the sound of a giant sea monster, several times bigger than the largest known living creature.  Others have suggested that it could have been bubbles from some kind of huge chemical reaction in the seabed or have something to do with the interaction of powerful ocean currents.  The Bloop remains a mystery of the deep ocean.  The system that recorded the Bloop is a military relic of the Cold War.  In the 1960s the U.S. Navy set up an array of underwater microphones, or hydrophones, around the globe to track Soviet submarines.
The network was known as the Sound Surveillance System.

The listening stations are located hundreds of yards below the ocean
surface, at a depth where sound waves become trapped in a layer of water known as the "deep sound channel."  Here temperature and pressure cause sound waves to keep travelling without being scattered by the ocean surface or bottom.  Most of the sounds detected come from whales, ships or earthquakes, but some noises have proved baffling.

In 1804, when Napoleon's plans to dominate Europe for a massive Empire became clear, Ludwig Van Beethoven scratched the name "Napoleon" out of the title page of his Third Symphony so fiercely, he tore a hole in the page.
The First Follies, c. 1907.  Click for Source.
THREE CAPS
Ladies of southern Silesia—a region that was part of German Prussia when this photo was acquired in 1926, though it is now located in Poland—model caps that marked a woman's marital and social status. Made of silk, the elaborately decorated bonnets and their wide, trailing ribbons were often worked with gold and silver threads, sequins, and glass beads. But fashions fade. Noted the inscription on the back of this photograph: "These beautiful Silesian caps are no longer seen except on very old women."
—Margaret G. Zackowitz
ca. 1865, [John Wilkes Booth], Alexander Gardner

via the Library of Congress, Miscellaneous Items in High Demand

I'm going to wish Mr. Booth a happy 173rd birthday today, because who doesn't have a special place in their hearts for our most notorious criminals?